If you're interested in running your own web design business, there are some steps you should take to ensure that it's a smart financial decision for you and your family. For instance, buying a web design franchise can help you get started in the industry with already-established processes and procedures to follow, but make sure you thoroughly research what you're getting into before jumping in headfirst. Here are some more tips to consider when deciding whether or not this career path is right for you.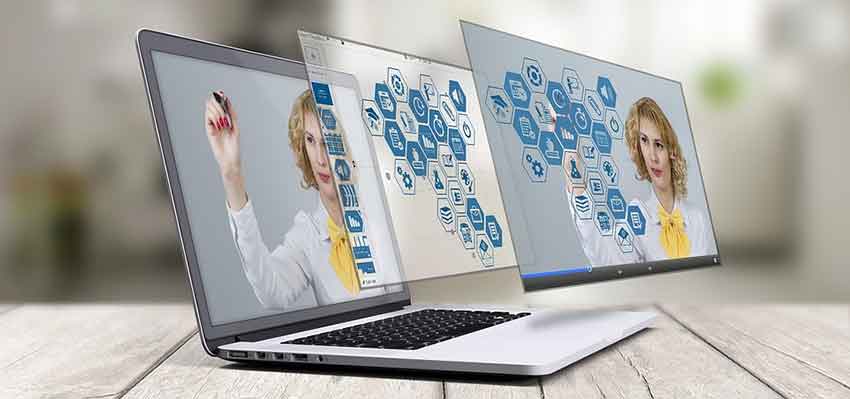 What is a web design franchise?
A successful web design business doesn't just rely on technical expertise and design skills. You also need marketing smarts, customer service skills, accounting skills, people management skills and more. If you don't have all of these skill sets or don't want to focus on all of them, buying a web design franchise may be an option for you. When you buy into one of these franchises, you essentially get access to a proven business model in which they handle everything that's needed for a fully functioning website development firm that specializes in helping small businesses grow through online channels.
Why starting a web design franchise can be better than being independent
The benefits of buying a web design franchise are varied. For one, you'll have an established brand and revenue stream that will help give you credibility when seeking out clients. When launching a business on your own, it can be hard to get people to trust that you can deliver results they want without references or previous work they can see. In addition, many who start their own independent companies may find that their growth is stifled by having too much work on their plate—too many clients and not enough help. If you buy into a web design franchise, however, you'll get access to other designers who can take some of that load off of your shoulders so that you can focus on what you do best—designing for clients.
Where can you find web design franchises for sale?
Web design franchises can be found at an online franchise directory which is a list of franchises a directory called Franchise UK is a popular list of franchises currently available for purchase in the UK which can be visited here https://www.franchise-uk.co.uk/. Franchise UK is a great place to browse franchises as it offers franchises in many different industries from internet to home-based franchises for sale.
What do you get with a web design franchise?
From the training and ongoing support from the web design franchise owner, to the brand recognition you will have at a local level, owning a web design franchise is one of the best ways for aspiring entrepreneurs looking for success in the web design industry. You can see what it's like to start and run a business that allows you to be your own boss. Now you may be thinking: I'm new at running my own business; do I really need help? The answer is yes! Because so many aspects of running a web design franchise are similar across companies, buying into a web design franchise provides more than just capitalization – it also means access to training, branding and logistics provided by experienced owners.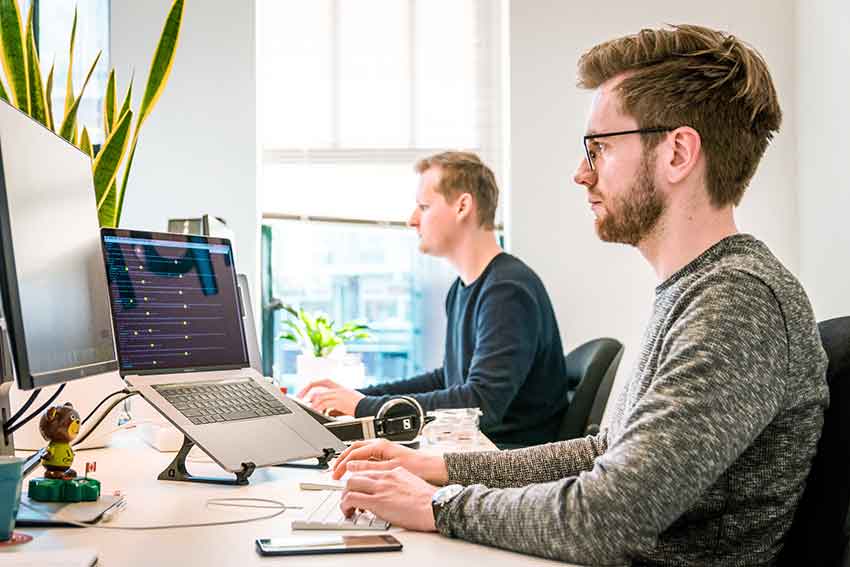 1) Brand recognition
Buying a well-known and respected brand name can help you get off to a running start in starting your own web design business. If you want good branding and marketing support, look for an established brand that offers these benefits. While small local brands may be less expensive, you'll find it more difficult to develop national reach or market recognition with them as compared with an established national brand. You'll also find it much easier to identify financing opportunities and attract investors if you're associated with an established brand name instead of trying to do it on your own.
2) A proven business model that works
If you want to start your own business and are willing to invest in yourself, then you should definitely consider a web design franchise. Just like other franchises, these businesses rely on offering training and infrastructure that allows you to offer certain services without having all of those expensive upfront costs. While you may need an initial investment, it's worth considering if it will provide steady income for years or even decades into the future. There are many benefits associated with web design franchises that make them stand out from non-franchised businesses. One of those is brand recognition. Customers aren't going to hire someone new when they know there's a company they can trust and with whom they already have a relationship with.
3) Training and support
When you buy a web design franchise, you will receive training and support from your franchisor. This can be a real bonus for someone just starting out in a new industry. If you don't know what's required of you or what is involved in running your own business, training and support can help provide clarity and assist you with decisions. As a franchisee, you have access to those in-depth sources of information – things like secret tips and tricks they use themselves. The training program may be long-term or short-term depending on your needs, but it will equip you with everything necessary to become successful. When it comes time for support, some web design franchises have experienced experts that are there at any hour to answer questions as they arise.
4) Access to marketing materials
There are a lot of details involved in running a web design franchise, and without marketing materials you may find yourself lost. Marketing materials help you present a professional image to current and potential clients, so it's important to know that you have access to these tools once you take on a web design franchise. Marketing materials can be anything from professionally designed pamphlets about your services to branded mailers for sending out promotional postcards and flyers. Some franchise businesses also include access to third-party marketing tools like websites, email lists, direct mail campaigns, social media accounts, search engine optimization strategies and more. Depending on what kind of franchise you purchase—and what kind of industry you're in—you may or may not get access to marketing materials.
5) Support network of franchisees
One of the biggest advantages of purchasing a web design franchise is that you get instant access to other owners who can provide advice and support. A network of other franchisees can save you time as you get started with your new business, as well as help keep you motivated during those difficult first few months. In addition, being part of a larger brand means that you won't have much trouble finding clients—and getting customer referrals once you do. As an added bonus, many franchisors are willing to provide training programs for their franchises, which will give you professional development from experts in their field. This kind of mentorship is invaluable if it helps get your new business off on the right foot!
Conclusion
If you want to start running your own online web design business, consider looking into web design franchises that have been around for years. You'll get support from an established company and their name will get you clients and credibility right out of the gate. If you want more information on how to buy one of these businesses or if you're looking for ideas on where to find one, talk with someone who can help. These franchises give you access to money-making templates, customer lists, and brand recognition – making it easier than ever before! If you feel a web design franchise is not the right path for you and want more control over your own business consider browsing web design businesses for sale at an established businesses for sale directory such as https://businesses-for-sale-uk.co.uk/.
Follow us: