As a business owner, it's important to understand the basics of digital marketing. Digital Marketing is your online presence and can be defined as "the process of using web-based tools or social media platforms to promote a product or service."
The goal is to increase brand awareness, generate traffic, and lead generation on your website. Read below for eight steps that will help you get started with digital marketing.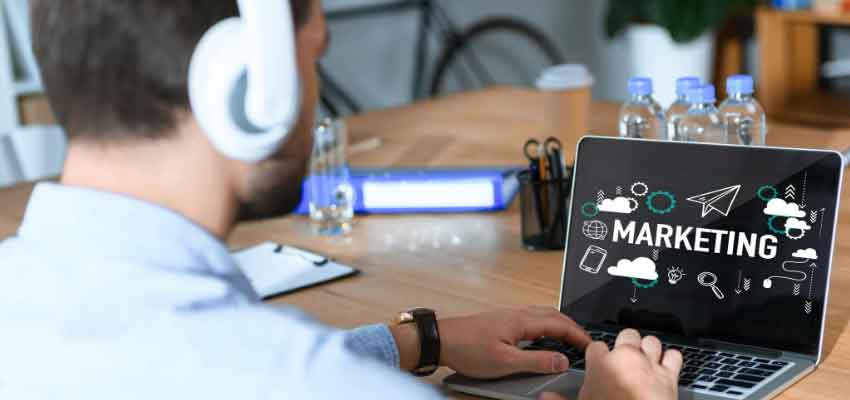 1. Define Your Digital Marketing Goals
The first step is defining your goal. What are you trying to accomplish with digital marketing? Do you want website traffic, lead generation, or brand awareness?
For you to implement a successful digital strategy, first determine what it means for your business. The goals for your online marketing strategy will vary depending on where you're at in the business lifecycle. Getting the right marketing strategy goes a long way in ensuring that you reach your client base effectively. All this can be achieved using the help of a company that treats your company as its own.
If you're a start-up, then website traffic would be your primary goal. If you're an established company with lots of competition, lead generation is more important to focus on because it's harder to stand out from other brands online and offline.
In this day and age, it isn't easy to market yourself without a budget. However, digital marketing is free and easy as long as you know what you're doing. Brand awareness can be your goal here. Anyone who does online research about your company will find out more information than if they found the same information on Google search results or in an article from five years ago.
2. Apply Search Engine Optimization (SEO)
Next, you'll want to make sure that your website is properly optimized for search engine rankings. This includes making sure the site loads quickly, has a high-quality design and contains relevant keyword phrases throughout each page.
Keyword research can help you determine which keywords your potential customers are typing into search engines when looking for the products or services you offer. You'll want to incorporate these phrases into your meta tags for SEO purposes so that they'll find your website when they are looking for you.
It's important to have a high-quality design on your site because it will determine what visitors see when they come onto the page and scroll through content. It should be pleasing to the eye and easy enough to navigate, so users don't get frustrated or give up.
3. Content Marketing
Content is king. You want to have relevant, high-quality, and informative posts on your site that will help you rank higher in search engine results pages (SERPS). This includes having a blog or podcast series for people who would rather read than watch videos.
Write blog posts with valuable information that your audience can find helpful and useful on their own time – not just when they're in the office interacting with you directly.
This way, people will see what you have going on at all times.
4. Social Media Marketing
Social media is a powerful way to get your message out there in many different forms. You have YouTube videos, posts on Instagram or Facebook, tweets through Twitter – these messages can go viral if you know how to use them properly and create content that people will want to share with their friends and family.
You can mention your website in the posts, as well- this way, you're not only marketing to people who are already interested in what you have to say – but also those who might be persuaded by a post they see on Facebook or Twitter that links to your site.
Social media allows you to interact with your customers personally and keep them up-to-date with what's happening in your business. This is a great way to build trust and show people that you care about them, their thoughts and feelings all the time – not just when it's convenient for you or fits into your agenda.
5. Create a Blog or Website
If you're not marketing online with blogs and websites, you could leave out potential customers. This is where the content strategy comes in. Having new, high-quality posts will help drive traffic back to your site regularly so people coming by can see what you're up to or get updates on your recent work.
Create a Blog or Website to Promote your Brand
If you have someone in charge of managing the blog, they need to create content that reflects what your company is all about, including uploading pictures and creating posts text. You might also want to consider hiring a freelance writer to contribute content. And take some of the pressure off your own time and so that you can stay focused on running your company.
6. Get Creative with Video Marketing
Video marketing is an excellent way to show people what your company or product does. It's a great opportunity for you to tell them about the benefits of using your service, how it solves problems they may be having in their life and why they should choose you over other competitors.
This might include creating a YouTube Channel where you upload videos with that information or uploading a YouTube video to your site. If you need a YouTube intro video you can use various templates. You can also use Facebook live streaming to interact with visitors and do interviews.
This is helpful when you want those who might be on the fence about joining your company or service because they'll get a chance to hear all of the benefits upfront before deciding one way or another.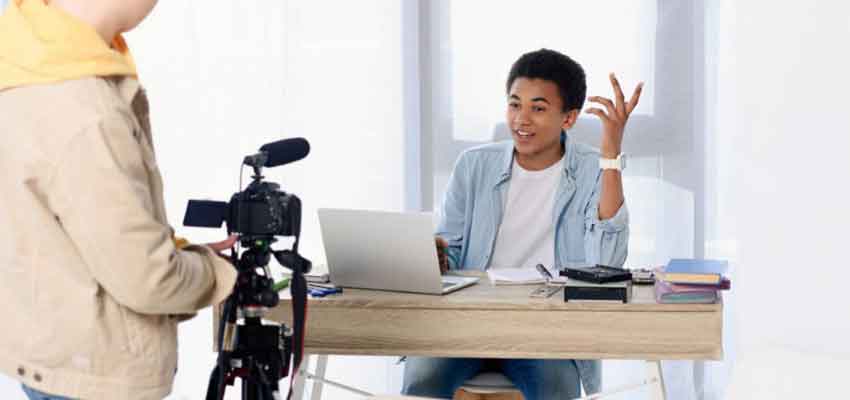 7. Utilize Email Marketing Tools to Stay Connected with Customers and Prospects
It's an excellent idea to create a newsletter that you can send out to keep people up-to-date with what's going on. The more regular the communications, the better – and this is easy when using automated tools like MailChimp or Constant Contact.
This will help build your company's reputation as one of trustworthiness because people will know that you're not only in the office working on one thing but are also thinking about them and their needs.
8. Track Progress with Analytics Programs like Google Analytics and Facebook Insights
Google Analytics is a great way to measure how visitors are finding your site, what they're looking for, and if you're able to convert them into potential customers. This will help you find out who the high-value users on your website are so that you can provide more of their needs right away when they first come by or contact you.
Facebook also has a way for you to track your progress by looking at which posts have been liked or shared the most so that you can create more of those kinds to connect with people on a deeper level and foster relationships between them and your company.
As you have learned, online marketing has great potential that you can use to reach your target audience and grow your business. Follow the guide to increase your online presence.
Follow us: