You may have heard of the eCommerce business model and decided that you want to give it a shot. Maybe you've even had success with a small side project, like selling handmade crafts online. But now you need a business that can stand on its own and produce real income so you don't have to keep working your day job.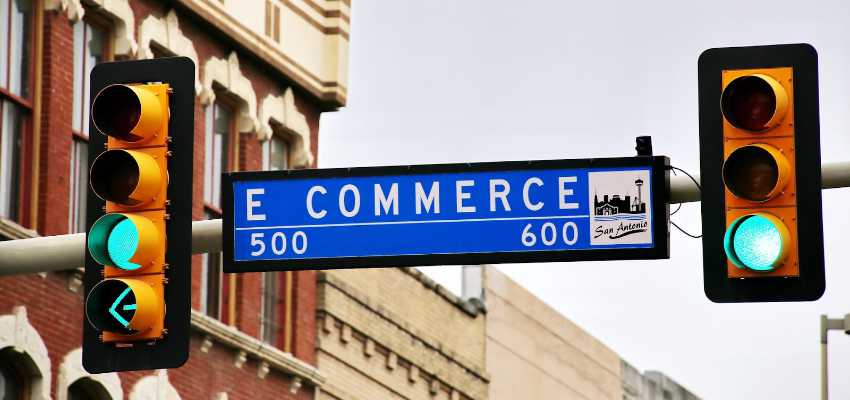 Some analysts predict it will become the world's largest retail market by 2025, so now could be an ideal time to build a strong eCommerce business that can thrive in this ever-growing market. But what if you only have $100?
Here's what you need to know about starting an eCommerce business with a limited budget of $100.
What is an eCommerce Business?
eCommerce is the process of selling goods or services online. In the early 2000s, it was not considered a reliable way to build a business, but now it's the most popular way of doing so. The main benefit of starting an eCommerce business is expanding your reach and growing your customer base nationwide or even internationally. It also offers a wide range of online sales channels, including online stores, online auctions, and online stores for cars. 
How Much Capital Do You Need To Start An eCommerce Business?
If you want to get your new eCommerce business off the ground with the greatest chance of success, you should commit as much money as you are willing to lose. If you're smart, though, and make the right investments, you can effectively kickstart your venture without needing to spend thousands of dollars from the get-go.
Common ways of funding new businesses include:
Taking out a small loan from a bank and paying it back over several months. However, you must consider the additional cost of interest.
Sourcing investors to help you fund your venture.
Choosing an equity-based investment model, where you invest your own money or borrow it to purchase an equity stake in the company.
Not all entrepreneurs want the risk of taking out a big loan. If that's the case for you, a small personal investment could be a better option. Although it may be harder working with a restricted budget, you can still use this approach to create a great foundation for growth.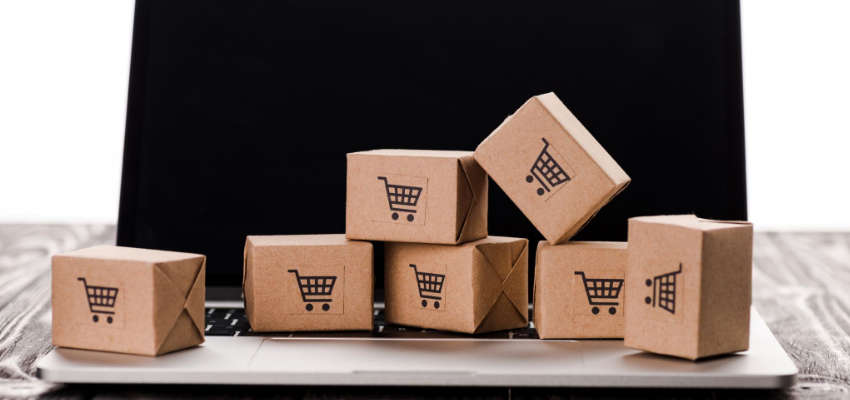 What Should You Invest In?
If you're not sure how to manage your budget, don't be tempted to make any rushed decisions. The following core elements things are worthy of your hard-earned money:
Great Website Hosting
Every business needs a strong foundation. When it comes to starting an eCommerce business, that means having a good website. WordPress is an easy-to-use platform that's great for new ventures and has plenty of room for scalability whenever you have the budget to accommodate expansion, but you need the right hosting. Cloudways' WordPress hosting starts at as little as $12 a month, making it a great budget-friendly hosting option allowing you to have a secure and high-performing website from day one.
A Good Mix of Products
If you're working with $100 then what you can buy is going to be limited. You want to be smart about the products you purchase, and it may be a good idea to add some variety so you can see what sells best. Choose items from a niche that you know well. That way, marketing them will be much easier and you'll better understand what your target audience actually wants.
SEO and Marketing
If you have great products but no one can find them, investing in SEO and marketing strategies can help with organic growth. Keyword research, content and emails can be done for free if you have the time, however, if you want to step up your game, hiring a freelance writer to create some SEO friendly content is a great way of providing more information about your products and potentially improving your rankings.
Cost-Effective Methods For Starting Your Business
Starting your own business is a big step. But as exciting as it is, you have to think carefully about your first steps, particularly when you're on a limited budget. Luckily, there are some cost-effective methods that you can follow to avoid overspending as you find your feet.
Cost-effective methods for starting your eCommerce business include: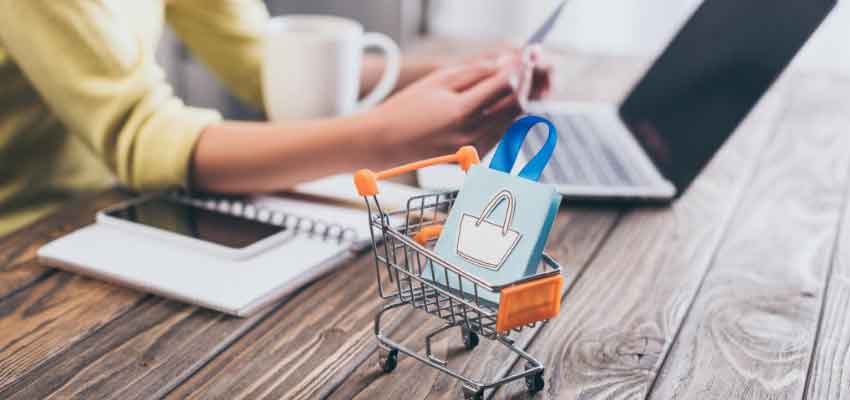 Determining Which Type Of Business You Want To Start
When thinking about what type of business you want to start, ask yourself one important question: What do I have an interest in and what skills do I have that can translate into a profitable business? If you enjoy baking, for example, and have some baking skills, you can start a business by selling your products online. There are a lot of websites that will allow you to sell baked goods online, and they can be a great way to start a profitable business.
Starting a business that you know very little about can be difficult and is more likely to end up unsuccessful. On the other hand, investing in something you know means you'll have a better idea of how to spend your money wisely and which direction the business should take.
Saving Money For Your eCommerce Startup
When starting a new business venture, there are a lot of costs to think about. You will need to cover the cost of inventory, packaging, marketing, and salaries while making a profit — this requires a detailed business plan and a decent-looking pot of funds. It may seem obvious, but saving as much as you can helps you cover your initial costs. Save any spare money you have after paying your bills or consider taking on extra work to further increase your budget.
Another way to save money is to make your products yourself. For example, making your own mugs or cups in bulk can save on the cost of purchasing them in retail quantities and therefore help you to start your business with a lower up-front cost. On the other hand, if you are buying from wholesalers then buy as much bulk as your budget stretches to rather than lower quantities with higher price points.
Keeping Track of Your Costs
As you start your new business, keeping track of your costs is essential. In order to do this, write down all the costs of running your new business, organize invoices and track your profits. It's very easy to let these figures slip through the net, and before long you could be overspending in areas that majorly affect the growth of your business.
You will want to track these costs so that you know how much money you need in order to keep your business afloat — this is particularly important in the first year of your business. Even if you're doing very well, don't get ahead of yourself: let your finances as well as customer behaviors determine which direction you go in.
eCommerce is a growing industry that offers fantastic opportunities to expand your business, earn passive income, and take control of your financial fate. If you're working on a budget, though, then you have to make smart financial decisions along the way to see steady growth. Give the above tips a go when you get started!
Follow us: