Experts in the IT sector have more opportunity to materialize their startup ideas and open majority of startups in any country. That is quite understandable considering daily developments and advances in the IT industry worldwide.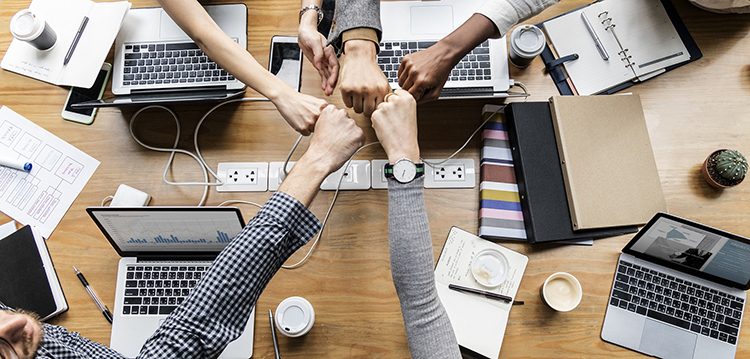 Unfortunately, a lot of startups flounder and fail due to various reasons.
Foremost among these is the inability to sustain financing of the small business venture, insufficient marketing or even loss of interest among techies. Worse, some startups are copycats of successful businesses and hence struggle in the market.
Launching a startup that offers a similar service or product is fine provided a vast market exists. Here are ten startup ideas you may consider as a techie. Demand for these businesses is growing. Further, they would not require much investment.
1. App Development
With nearly 2.5 billion people worldwide using smartphones, the demand for apps is bound to increase. Businesses and service providers vie among one-another to cater to this phenomenally large number of smartphone users that access the Internet while on the move. As a techie, consider app development as an idea for your startup. You require a minimum investment. The startup and your service can be marketed online.
An excellent example that speaks of the popularity of apps is from LinkedIn. This largest networking site for professionals has as many as nine different apps for smartphones. They offer various services such as professional networking to job searches, online training and sharing of files, among others.
2. Online Appointments
Despite the boom in e-commerce, the age-old system of booking appointments with professionals such as lawyers, medical consultants, taxmen and government officials continues. Unfortunately, taking appointments by making phone calls or worse, visiting brick-and-mortar premises to submit completed forms is very time intensive and inconvenient. As a techie, you can provide a shared online appointments platform for businesses in your area. Clients only have to visit your online system and book an appointment.
The automated service informs people about when a particular appointment would be available at the earliest. Further, professionals and businesses are also assured of receiving a fixed number of clients on any given day. They can notify clients of any changes or allow people to reschedule those already booked.
3. Developing Bots
Artificial Intelligence or AI is here to stay. Banks, hotels, service providers, financial institutions and healthcare providers are gradually but moving towards systems that permit existing or potential customers and members of the public to interact with the organization without depending on considerable workforce. This is where chat-bots and other AI enabled bots to come into play. They serve as the first line of interaction and communication between an organization and people.
Once a chat-bot or AI enabled bot identifies a potential customer or has identified the need, human intelligence takes over. These AI enabled resources to allow organizations to eliminate the need to recruit large teams of customer service agents. Since AI is a growing field, you would find sufficient scope in providing chat-bots and other similar services to companies.
4. Data Analytics
Larger companies and e-commerce giants have their own in-house data analytics departments. Often these are insufficient due to massive volumes of data their IT systems process daily. These can include something as simple as finding geographical locations from where most people visit a specific website to keeping tabs on the amount of money spent online from any geographic zone on certain products.
As a techie, launch a startup that provides data analysis services to small and large companies. As e-commerce becomes widespread worldwide, fierce competition makes it imperative for all players to keep proper tabs on their data. Hence, they are outsourcing the service from startups and other businesses. This startup idea also does not require much capital, to begin with.
5. Search Engine Optimization
Digital marketing is yet another growing field worldwide. Getting a page on top of the Google search engine is a cherished dream of everyone that owns a website. But it is not as easy as one can imagine. Getting a website to rank on the top five searches or even to be found by a search engine involves extensive work. It consists of the optimization of keywords that will be used by Internet users while looking for something.
Additionally, search engine optimization also includes providing links to a company's website to third-party ones such as blogs and stores. These links lend credence to a website and enable its top ranking. The process, however, requires extensive efforts by SEOs well versed in the field. As a techie, providing SEO services is an option you may consider for a startup.
6. Remote Monitoring
Remote monitoring is needed for various reasons. It can be used to keep a check on employees and their performance or to maintain security at not-so-critical installations. In most cases, people are unaware they are being monitored remotely for whatever purpose. Hence, it is easier to detect frauds and scams while preventing possible sabotage of installations.
Remote monitoring is a reasonably simple startup idea. You can launch the service from home and dispense with the need of having high offices. It involves monitoring people or locations with CCTV cameras in a remote area.
7. Payroll Management
Rather than burdening own finance and administration departments with the colossal task of calculating and paying salaries, employers look to outsource this function. Payroll management is a business that is fast gaining ground in the outsourcing industry. It involves finding the number of hours or days that employees have worked, deductions of wages if any and calculating perks.
Payroll management is not an easy task. You are responsible for ensuring that employees of a company get paid on time and receive the correct amount. Any errors can land the company and your startup in serious trouble with the government and labor unions. If you possess excellent mathematical and analytical skills or can invest some money in hiring payroll professionals, this is a superb startup business for a techie.
8. Blogging and Vlogging
Blogging and Vlogging are generally considered as hobbies or part-time professions. However, these activities are now moving to another dimension- as full-time businesses. Indeed, thousands of bloggers around the world are making enviable amounts of money by writing about stuff they are passionate about. There is no shortage of topics about what you can write. But as a techie, you can create posts about using various technologies, review of software and hardware and how to overcome any inherent glitches.
You can also make videos of your passion and post them online. YouTube allows you to open a free online channel where you can share such videos. Blogging and Vlogging are lucrative startup ideas. It involves excellent writing skills combined with proper knowledge in your field of technology. Subscribing to Google AdSense or similar resources ensures your blog or vlog receives adequate advertisements. Whenever people click on these ads, you get paid. As a blogger or vlogger, you can also enter affiliate marketing and earn more money.
9. Antivirus and Security Solutions
Providing customized antivirus and cyber security solutions can help your startup carve a niche in this field dominated by IT giants. Smaller businesses have different perceptions of online threats. However, they cannot afford customized security solutions from large enterprises.
A good startup can provide these solutions at reasonable rates. Making simple yet customized antivirus and security solutions can pave the way to a large, successful business.
10. Email Marketing
Email marketing does not require much-specialized skills. However, you need great talent to ensure that marketing emails do not land in the Spam folder of the recipient. And it is essential to know how many people read the emails sent by a company.
Consider a startup that provides email marketing services to small and large businesses. It is a growing business and shows promise of a boom in the future. The investment required is relatively low. You can also launch this startup idea from home.
In Conclusion
There is no shortage of startup ideas for techies. But you need to consider ideas that will work and do not involve much investment.
The ten startup ideas we have provided are an indicator of the latest market trends and demands. You could try one of these. Opting for larger startups is fine provided you have the required capital or can raise funds through crowdsourcing or Venture Capitalists. Getting funding for a startup, even seed money is now becoming increasingly difficult. Hence, it is advisable that any techie launches a startup that involves low investment. Startup ideas for techies listed above provide this flexibility and can ensure adequate profits.