An Email List is a list of email subscribers that gave you permission to email them. They know you, and they trust you enough to consciously sign up for your content, making them qualified leads to be converted to sales.
Emailing is one of the most common ways that brands keep in touch with their clients. A lot of people hold a lot of significance to their email inboxes, even more than their social media inboxes. But still, some business owners see email marketing as old-fashioned because of the advent of the social media which is currently all the rave. Many do not know there is an untapped gold mine in email marketing waiting to be discovered.
Emails are so important, that even when you try to sign up to many platforms online, including social media, you need to use an email address. Email marketing is not outdated or archaic, as long as you can make the most of your email list, you can make high profit and yields from your email list.
How Important Is It To Have Your Own Email List?
According to studies carried out by the Direct Marketing Association, properly done email marketing can give you [your business] about 4,300% returns on investment. According to them, even social media returns is nowhere close to that number. Furthermore, email lists make you more informed about what exactly your customers may need. By taking note of and tracking responses to products, articles, etc, in your email campaign you can find out exactly what your customers need from your business.
Through email lists you can easily access and use your customers' preferences to your advantage. No matter the services you render, or products you sell, you have an audience (regardless of the size) that already knows about and is familiar with your brand. Some of them may already be active subscribers on your mailing list. To further improve relationships between you and them, you can make use of the information you gather during email campaigns to create a better experience for your customers. By understanding the specific preferences of your audience, your campaigns can be tailored to suit them.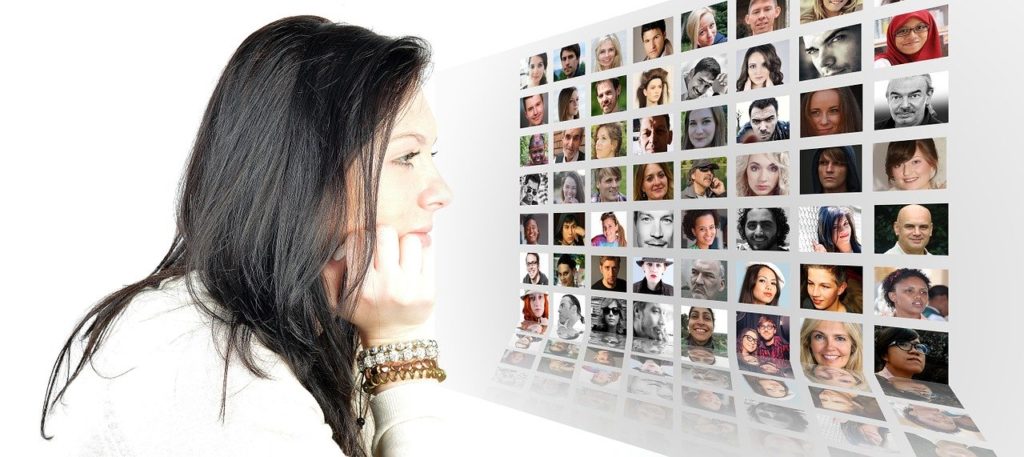 Similarly, from the data pulled from your users' data, you will know what products your customers are interested in or don't like at all. This way you can create targeted, personal emails, and send customers very relevant offers that would give them no choice but to purchase or accept the offer since you already know what they like. This would yield better results and a greater sales turnover.
Another very important way to improve your business relationships with customers is to send them email newsletters. Although newsletters are also email campaigns, they are sent more regularly than normal email campaigns. They usually contain important information or updates to keep your audience informed about changes you make to your brand or products. Newsletters are sent at different but regular intervals as it suits the company. Some companies send newsletters weekly, some bi-weekly, or even monthly. Regularly sending newsletters help your clients know you are reliable and consistent. If you have quality content in your newsletters, your users also look forward to your letters.
How to Keep Your Emails Personal to Increase the Chances of Success
How do you get a subscriber to not only read your emails, but also take action after reading it? You need to keep it direct and personal. You need to connect with them via your emails so much that they can't say no to you. This requires critical thinking and effective strategy.
First of all, you must grab their attention in the first few lines of reading. Your Subject line must hold a concrete thought you want to pass across. It is the first part of the mail your audience sees, so it must catch their attention. Phrases such as "Quick Question…", "Have you considered…" have been recorded to interest the audience instead of  "Free…", or "Discount…" that make your email look similar to spam mails.
Next, you need to connect with your audience. You don't do this by talking about yourself. Instead, tell them something they may need that you have. Then suggest more ways they can reach out to you if they want to get more personal. So instead of saying "Hello, my name is…", why not say "I found this article I thought you may need…" Try as much as possible to sound interested in them, instead of making them interested in you.
Talk about a possible challenge they may be facing in the body of your email. After catching their attention, now is the time to keep it. You can talk about a challenge you have faced and how you solved it. Then, most importantly, chip in how you can help them further, especially via the service your company provides. Also suggest ways they can reach you more personally, or if they would prefer to have you reach them.
Keep your Call to Action clear and simple. Don't overwhelm your customer with a closing signature that is too busy so that they do not get distracted and forget to use your call to action.
What You Need to Build an Email List
Knowing how important it is to have an email list now, here are some resources that you can use to help you build a good one.
 An Email Marketing Service: First start your list with who you already know. Import all the contacts of your existing customers in your CRM system. You can then use any of the quality email marketing services to continue to build your list.
A Website or Blog: If your company owns a website or blog with quality content, your audience will not hesitate to subscribe for more through embedded high-converting opt in forms in your blog.
There are many ways to improve customer relationship between businesses and customers, email marketing is one of them. It is very important to never underestimate the benefits of email marketing in bringing in returns for your business.
About the author:
Cheryl Hearts is a passionate journalist from Boston, Massachusetts. She decided to dedicate her life to writing because she thinks this way she can be the most useful for the community. After obtaining a Master's degree in Journalism, Cheryl started running her own blog CherylHearts.com where she's covering topics of great interest to society.
Follow us: