Managing content workflow is an overriding concern for any company that is providing products or services to customers/clients and relies on content marketing.
Production, inventory control, processing orders, shipping, and even managing customer service, all require a process in place that makes the operations occur smoothly.
Creating and managing content is no different – content for websites, blogs, social media platforms, advertising, and other promotional materials. And creating it is not the only element involved – there is the entire process of topic selection, scheduling the production, publication schedules, and more.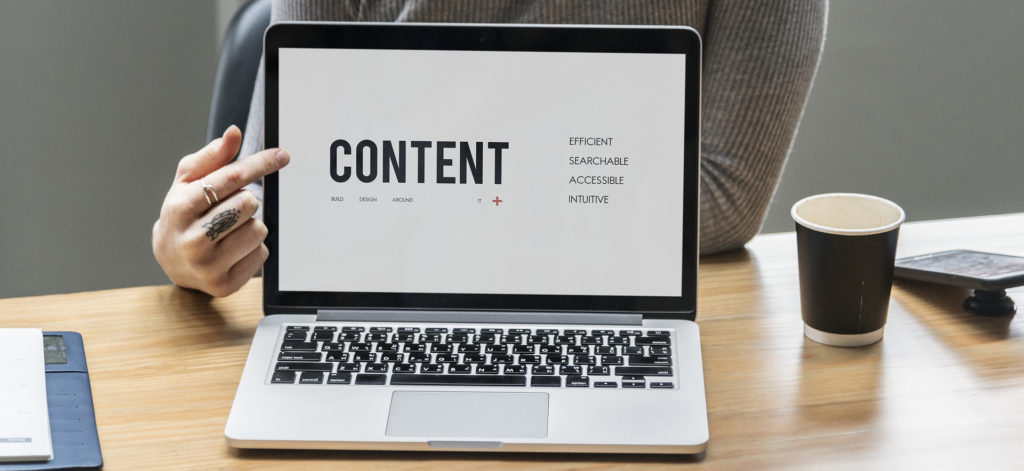 Solopreneurs are often managing content on their own. But, of course, if they are not skilled, then they will have to develop the content management workflow and turn the actual creation over to others. If there is a team involved in creation and managing content, then that team will have to be involved in every step of planning the workflow and following through on their assigned tasks with precision. Managing the workflow process will be the job of the content team leader.
Defining Workflow
Basically, workflow is an identification of all of the tasks that must be organized, assigned, and completed until some objective is achieved. Creating a workflow process also includes the order in which the tasks must be achieved too.
In terms of managing content workflow, there are a number of tasks involved, as mentioned above. They should be identified and defined in detail and a lifecycle process designed that is both logical and organized.
Here are those steps in a solid content lifecycle.
1. Know Thy Audience
You cannot begin to develop a content workflow until you have a complete understanding of your target audience, because that audience will determine what, how, and why your content is to be written, published, and distributed.
When you know your audience, you know their pain points, their values, and what they want in products and services to meet their needs. You also know what they value in a company with which they do business.
2. Developing the Strategy
Goals
Here's the thing about content marketing strategy. You begin with the goals you have for your content. But you may have different goals for each type of content and for separate campaigns that you envision. For example, the goals of your website content may be very different from those of your blog. And your goals for reaching out to loyal customers will be very different from those that attempt to generate new leads/customers.
Where to Publish
Another part of your strategy is the "where" your content may be published. Obviously, your site content and blog are fixed. But you will need to determine which social media platforms are best for your audience. If you have an older audience, for example, Facebook, YouTube, and Pinterest may be good choices. A younger audience will most likely be found on Instagram and Twitter, and a professional audience will most certainly be reached on LinkedIn. An email campaign may be appropriate for a number of audiences.
When to Publish
Still, another part of the strategy is when content will be published on each platform you are choosing to use. For example, if you plan to maintain a blog, you should plan on a minimum of one post per week. If you don't, you will not grow a loyal audience – they need to know when to come back for more. On some social media platforms, you will want to publish once daily at a minimum. Email content and SMS pose yet other decisions.
In Sum
As you can see, developing a strategy for managing content will actually entail developing several strategies, each with separate goals. The best way to organize your strategies is probably by the platform – blog, each social media platform, direct advertising, email, SMS, etc.
3. Content Creation
Once you have mapped out the strategies for each platform, it is time to create content for each of them. Again, there are several steps here:
Determine topics. It's best to plan topics out for a minimum of a month in advance. That gives you a month to actually create the content.
Do the research. To determine topics, you need to discover what is trending in your niche. Using specific terms that relate to your niche, you can use any number of topic research tools, such as Buzzsumo, to discover the most popular content/topics. You can also check out the most popular articles and posts of your competitors. Keeping abreast of news items and events in your niche will also provide topic ideas. And, you can simply ask your current customers what they would like to know more about.
Topic consistency across platforms is also important. If, for example, you determine four topics for next month, then content should relate to those topics across all of your venues. This consistency allows you to reach all of your audience with the same information, inspiration, or even entertainment at the same time.
Assign creation accordingly. If you are a solopreneur and contracting out most of your content creation, then you will want to find the best copywriters for each platform. For example, some copywriters are great blog article writers; others may be highly creative with Instagram and Twitter posts; and sometimes, you may find a single copywriter or writing service that can do it all.
If you have a team of content writers, you will obviously want to make assignments based upon their individual strengths.
Set deadlines in stone. To keep your schedule of publication consistent, you cannot afford to miss the deadlines that have been set. This will require monitoring progress, obviously. And if one member is struggling, then other members need to be willing to "step up" and help.
4. Review and Edit – Absolutely Critical
You never want to publish a piece of content that is of poor quality. Your reputation will suffer, and you will lose reader/followers. Here are the elements of a good review:
Is there true value in this piece? Will the audience get new and useful information; will the audience be inspired; and sometimes, the point is just to entertain.
Each piece should contribute to a goal you have set. For example, if one of your goals for next month is to demonstrate your company's social responsibility, then you will want pieces related to that – have you participated in a charitable event? Have you supported sustainability in your production process? Have you begun a program of giving based upon customer purchases?
Is the content too promotional? Of course, you want your readers/followers to ultimately make purchases. But hard sells are a big "no-no." A good rule is 80/20. 80% of the content should provide education, inspiration, or entertainment. 20% can be promotional – showing the value of your products/services, offering discounts, introducing new products, etc.
Are titles/headlines engaging? Do you have a hook in the very beginning? These are the things that keep readers moving on. And when they remain engaged, they are far more apt to share your content with their communities. Plus, the longer they stay, the better that content is indexed by search engines.
How's grammar and spelling? Someone on the team should be skilled in English composition. If not, then contract with an individual or writing service, such as Trust My Paper to provide that review or edit. There are also tools you can use – Grammarly, Hemingway Editor, for example. They will clean up your writing and give you a readability index too. (it should be between 6th – 7th-grade level).
5. Stick to Your Calendar When Managing Content
This has already been stated, but it is worth mentioning again. Your readers expect consistency of distribution – don't disappoint them.
6. Track What is Working (and Not)
Using analytics tools will help you determine the type of content that is most popular with your audience; it will also give you many other details, such as the times of day and days of the week that your content seems to get the most views on each of your platforms. When you can get a good analysis of your content's success or failures, you can revise your strategies accordingly.
Go Forth
Establishing and then managing a content workflow process will let you strategize, create quality and engaging content, distribute it consistently and in the right places, and reach those who are and will become your customers or clients.
About the Author
Diana Nadim is a writer and editor who has a Master degree in Marketing. She combines her passion for writing with her interest in research and creates thought-provoking content in various fields. Diana also runs her own 3to5Marketing blog. What inspires her the most in her writing is traveling and meeting new people. Follow her on Twitter.
Follow us: