A McKinsey survey of business executives found that 84% believed innovation to be important to growth strategy. For an increasingly digital world, this innovation often takes the form of technological processes that enhance business strategy.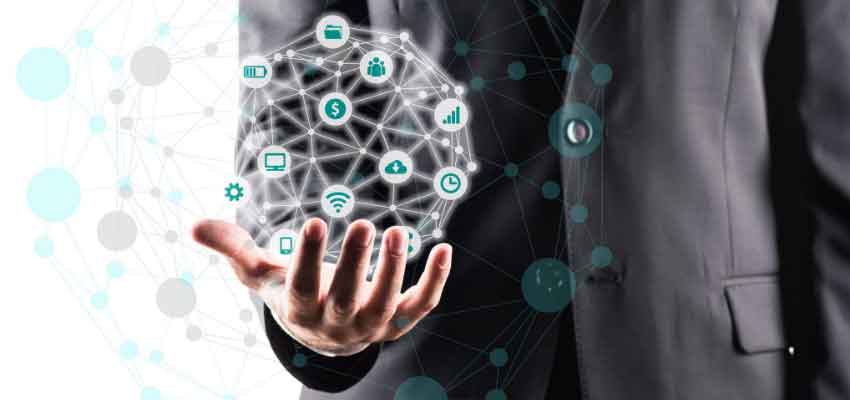 In the wake of the coronavirus, such a digital shift is more vital than ever. Businesses struggle to stay connected, both to employees and customers. Digital transformations, even across large enterprises, can help companies stay relevant and communicative.
But how is the digital transformation taking shape? How can a large enterprise make the shift to digital technology? And how does an enterprise stay up-to-date?
Here, we'll explore the digital transformation of large enterprises and how you can go about the same transformation.
How New Tech is Transforming Enterprise
For the modern world, the digitalization of large enterprises is an absolute must. Luckily, this is increasingly being done with state-of-the-art systems for managing a company's ecosystem and microservices with ease and efficiency. Digitalization is happening across industries, and it is bringing useful innovations with it.
Digital transformations that can streamline an enterprise include:
1. Creation and maintenance of an e-commerce platform
By providing an online catalog of your products as well as methods for your customers to buy or subscribe to your services digitally, you open up your audience to the online world. Businesses are increasingly making use of an e-commerce approach. Maintaining this means pay-per-click ads and a working SEO strategy.
2. Blogging for content marketing
To help in your SEO approach as well as keeping relevant with your customers, blogging is an effective strategy. Content can be used to inform your audience and redirect them for a higher sales rate.
3. Social media engagement
Around 72% of American adults are on social media. With an audience of that size, any business can take advantage of enormous opportunities. This means utilizing audience data, often with analytical tools built into the platform, to better content and products for best results.
4. Cryptocurrencies and blockchains
The digital transition requires safe platforms for transactions and data storage. Emerging as a viable solution for the requirements of the digital world are cryptocurrencies and blockchain technologies. These systems offer secure methods of global trade and safe data storage, with the added benefit of potential savings through less restrictive taxation.
These shifts in business processes to a digital world make for an enterprise that functions with a virtual focus. With pandemic concerns, this allows for remote usability and accessibility for consumers and workers alike that make the technology worth it. However, implementing a digital transformation requires clearing some hurdles.
How to Successfully Implement a Digital Transformation
It is vital in the modern landscape to occupy digital space. For any size enterprise looking to transition into the virtual world, we've laid out some tips:
1. Create a flexible work environment
A more virtual business platform allows business leaders to positively transform their workplace culture. In the post-pandemic world, this means acceptance of remote work, meeting employees where they're at. Flexibility in meeting worker needs can help translate to flexibility in learning new technologies and processes.
2. Integrate cutting-edge cybersecurity
No digital enterprise is safe without an effective cybersecurity approach. Engage employees in security awareness training while integrating highly reviewed anti-virus software and maintaining good password hygiene.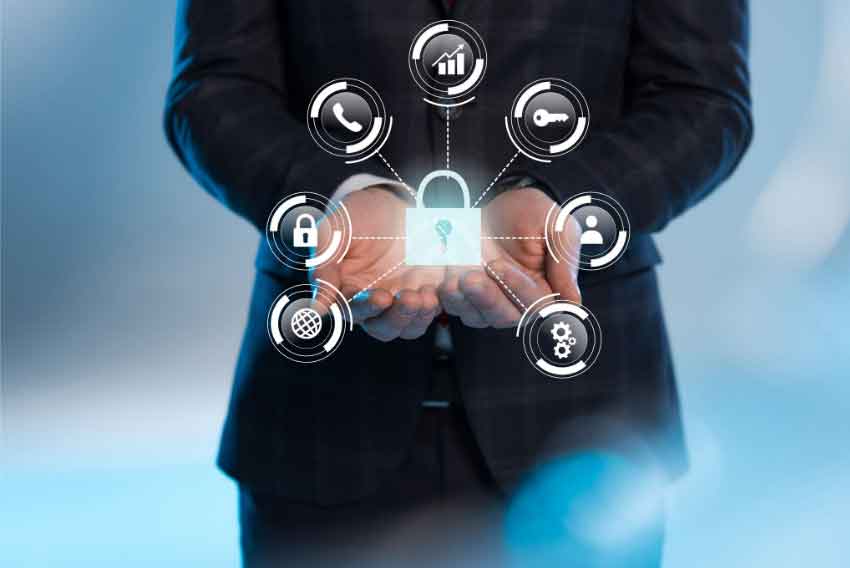 3. Go mobile
Give your business broader accessibility with a mobile-focused approach. Expanding your business into e-commerce territory should come with mobile-friendly implementation, like a quality app. With an online store easily navigated from a mobile phone, your audience can be widened and satisfied.
4. Use feedback and analytics
Analytics can be easy to generate with the prevalence of data on the Internet. Use social media and tools like Google Analytics to see where your approach to online engagement can be improved.
These tips will help you digitally transform your business model for online success. However, such an approach requires staying current on the innovations of the time, responding to user feedback, and moving with the virtual tides on which all business flows.
Staying Up-To-Date on Technological Innovations
The outlook of the industry is towards a virtual horizon. Companies are growing and expanding through online platforms, reaching customers where they are. E-commerce is maturing. In fact, 76% of B2B companies are planning on upgrading their first generation web store, and 72% of companies even plan to sell solely online in the future.
By moving with the tide and digitally transforming, large enterprises can stay current. This means utilizing e-commerce, content marketing, social media, and new cloud technologies. Implementing these strategies requires constant analysis and evolution, but the data tools exist now to make that possible.
The digital revolution has been here for a long time, but the recent pandemic has quickened the transition to an increasingly virtual business world. To stay current, enterprises of all sizes must adapt to the new reality with a digital platform.
Follow us: